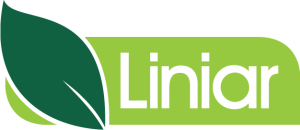 Liniar
The most up-to-date brand of uPVC frames on the market, Liniar was created by bringing together some of the most knowledgeable and forward thinking designers in the window industry – with more than 500 years of experience between them.
With a focus on research, development and design, the Liniar range continues to push the boundaries when it comes to product innovation.
Continued investment in infrastructure, technology and a great team of people has brought market-leading success and sustainable growth.
At Liniar, we understand that customers want everything to match. That's why our product range spans not only windows, doors and roofs, but lots of clever design ideas for your home such as bi-folding doors and windows to give your home that real 'wow' factor. Our matching range of silicones also ensures a perfect finish for coloured installations.
Our designers love coming up with new product development ideas, and Liniar has built a well-deserved reputation in the window industry as one of the most innovative systems companies around. This culture is embedded throughout our business, a fact of which we're justifiably proud.